Course Description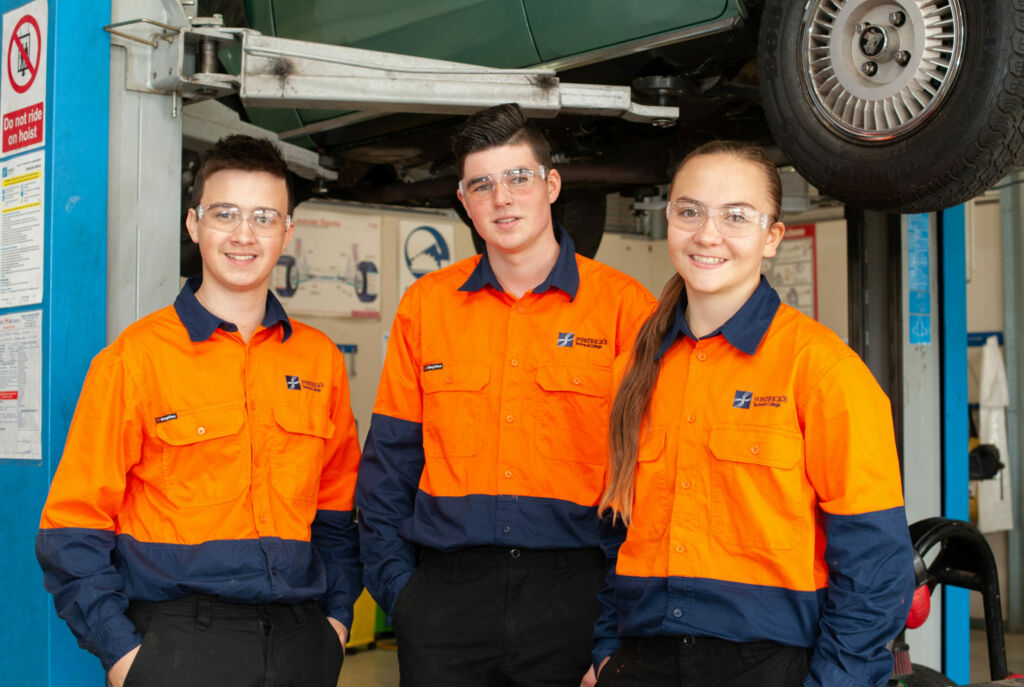 The St Patrick's Technical College Automotive program prepares students for a career in the automotive servicing industry as an apprentice light or heavy vehicle mechanic.
Get the skills to identify, inspect and perform basic repairs to the mechanical and electrical components of light and heavy vehicles, outdoor power equipment, bicycles, marine craft and motorcycles. This entry-level qualification is designed to help you build a foundation of basic knowledge to help you prepare for a career in the automotive industry.
The program also provides an introduction to other automotive industry trades including:
paint and panel;
auto-electrical;
parts interpretation;
outdoor power equipment; and
small motors.
This program is part of the StPatsTech School of Engineering & Transport. To see the other pathways available in this sub-school, visit the Programs page.