Course Description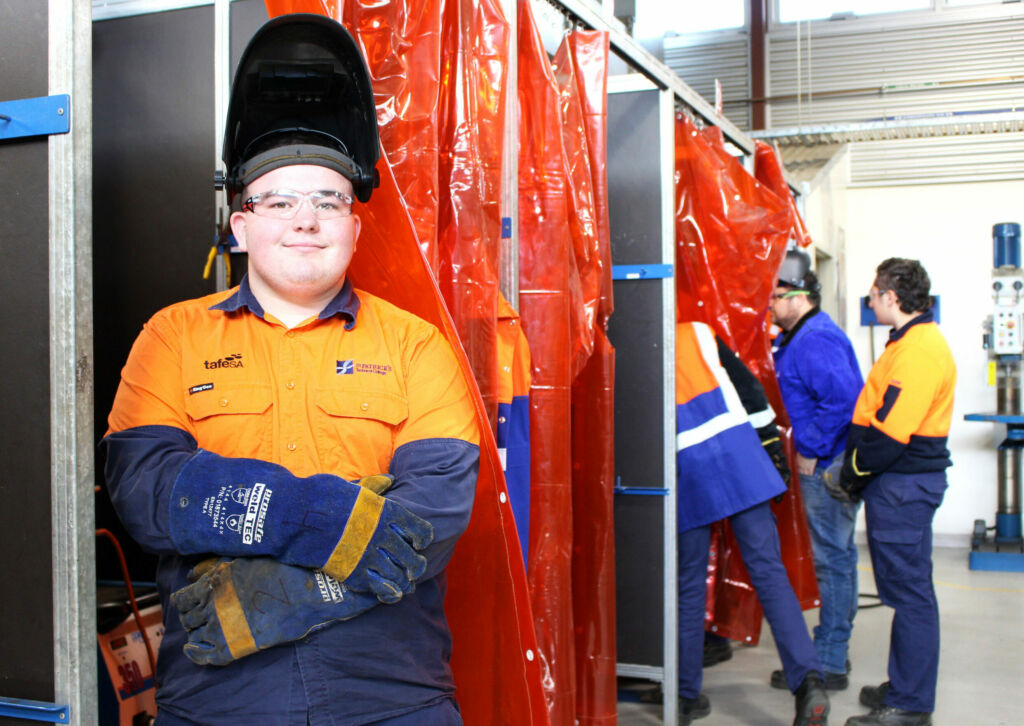 The St Patrick's Technical College Metals & Engineering program prepares you for a career in the manufacturing, engineering, advanced manufacturing, mining, resources and defence industries.
You will become skilled at welding (oxy, mig, arc and tig), cutting, shaping and manufacturing metal structures and components, machining using lathes and milling machines as well as design.
Metals & Engineering students at StPatsTech undertake projects designed by the team at Century Engineering as part of the Australian Government's $5.1 million P-TECH project. Projects span Century's capabilities in South Australia including water, defence, rail, power, resources and energy applications.
The P-TECH – Century Engineering projects give you the opportunity to apply your learning from the College's industry-focused STEM curriculum plus the Engineering qualification that forms part of your program. Key personnel from Century Engineering, including engineers and technicians, work with you on the projects and as mentors throughout the program.
This program is part of the StPatsTech School of Engineering & Transport. To see the other pathways available in this sub-school, visit the Programs page.