Training & Program Partners
Major Training Partner
St Patrick's Technical College is proud to work with TAFE SA as our major training partner.
Under our cooperative agreement, TAFE SA audits every aspect of the pre-vocational programs at St Patrick's Technical College and is the issuer of qualifications received by students.
Registered Training Organisations & Group Training Organisations
St Patrick's Technical College works with employers to ensure that any apprentice they select from the College is trained with their Registered Training Organisation (RTO) of choice during their apprenticeship. This has lead to partnerships with many RTOs operating in South Australia and interstate.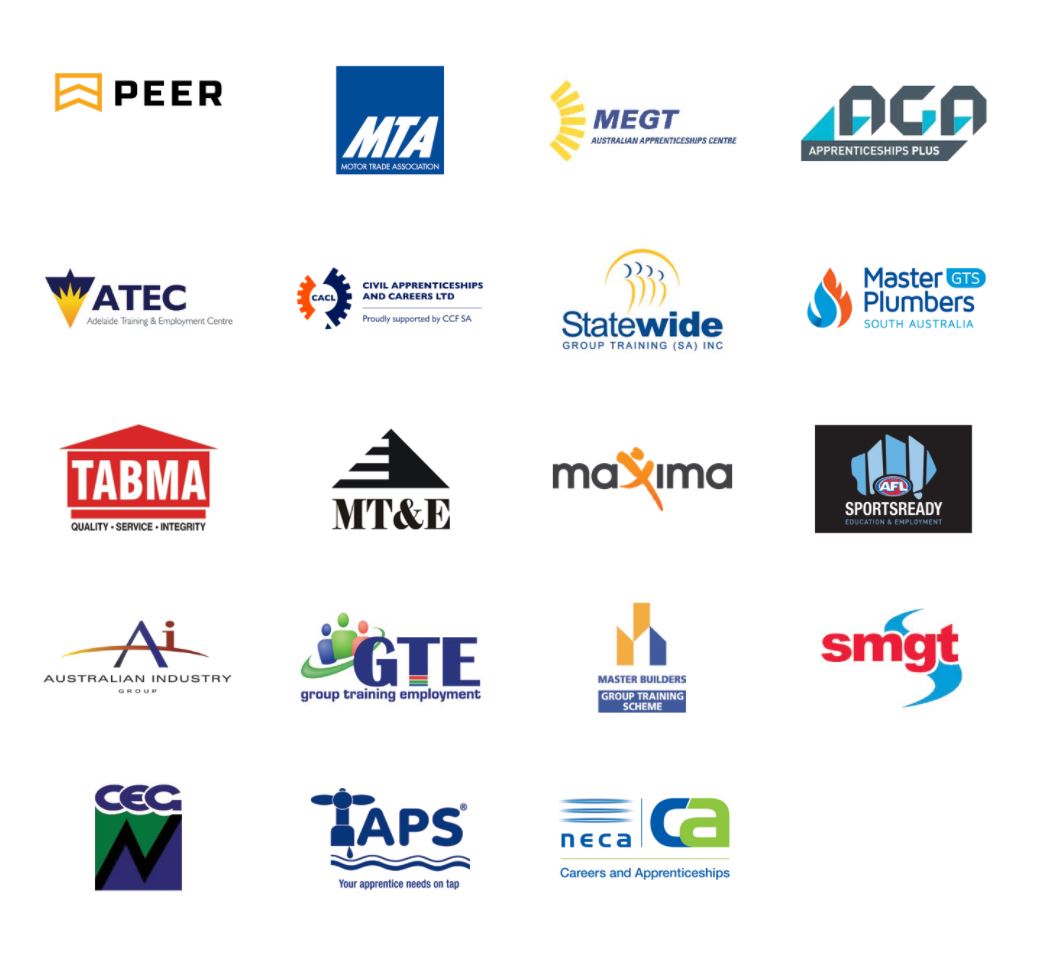 Building & Construction Program Partners
Our highly successful and award winning Building & Construction program would not be possible without the support of our program partners.